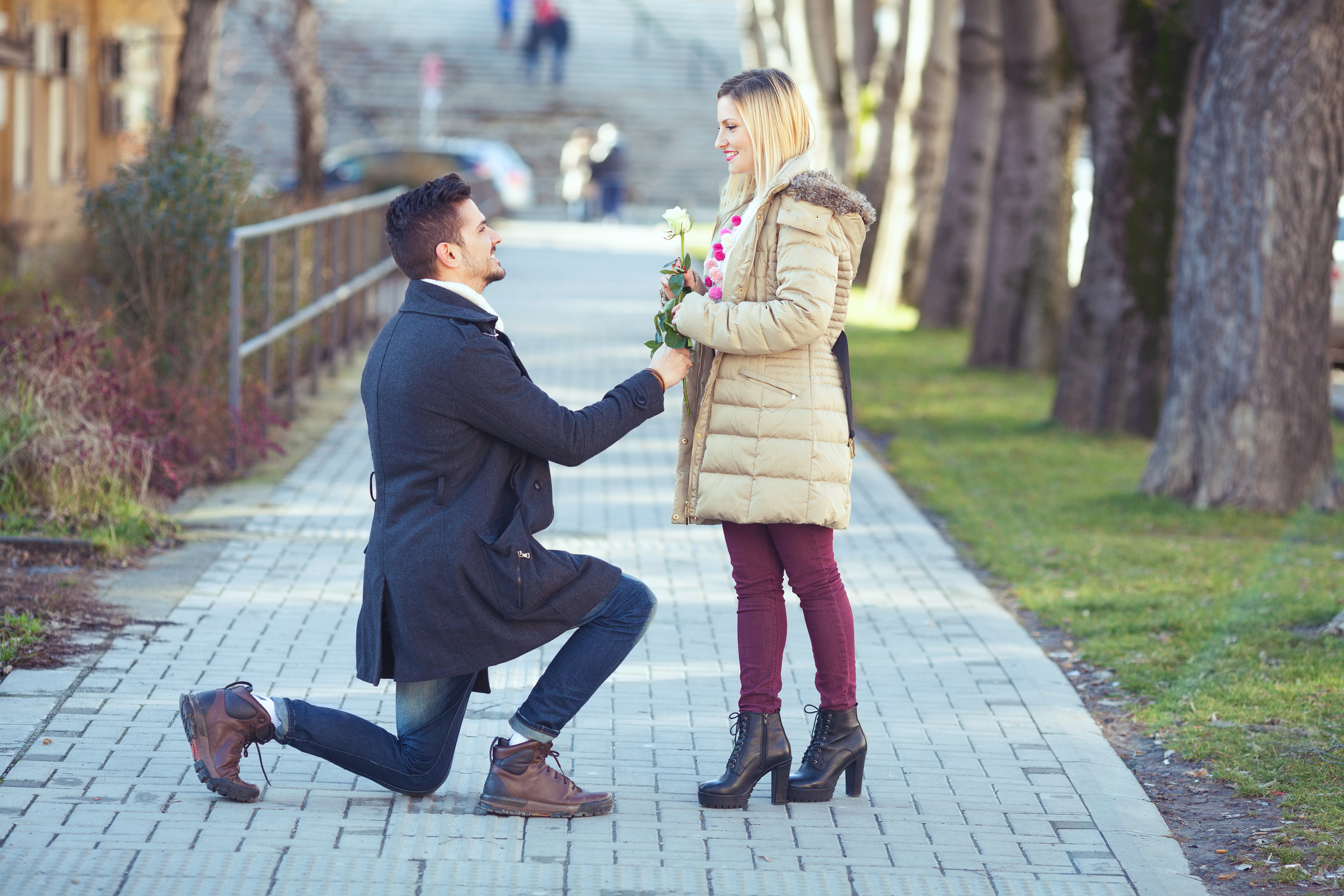 Without a doubt, proposing to your significant other is one of the most romantic and important moments in your entire life! Now that you have the ring from Nasr Bros Jewelers, it's time to devise a proposal plan. Here are 8 unique proposal ideas for your special day:
1. Scavenger Hunt Proposal
Come up with a few places that are meaningful to your relationship, send your soon-to-be fiance and a few of their friends to visit these locations, and make sure you have placed sweet notes at each destination. Choose the most special, or beautiful, place for the end destination and voila! You've just proposed in a meaningful place with friends and family included!
2. Create a Proposal Movie
Compile the best of your cute videos and photos together and create a proposal movie. Add your significant others favorite tunes, and you're good to go. TIP: To keep the element of surprise, show this on a birthday or an anniversary, and end the movie with the big Q!
3. Ski Lift Proposal
This one is a little out of the ordinary, but unique is what we are here for. If you and your lover love the outdoors and skiing, what's better than to propose on a ski lift? This may be a little tricky, but it could work. Please just don't drop the ring.
4. Hike Proposal 
Go hiking, take in the scenery, and then wham! Surprise your lover with a Proposal. Our top recommendation would have to be somewhere in Colorado.
5. Beach Proposal
You will your family and friends help with this one. Make sure you write 'Will you marry me?' in the sand and have lots of roses. You could even use a drone to capture this moment in its entirety.
6. Book Lovers Proposal
Purchase her favorite book while a book signing is on and ask if the author will sign it with your proposal. This is super cute and something different for all the book lovers out there!
7. Create Your Own Book
This is just like the movie suggestion only a book. Capture your most precious moments together in a book (Shutterfly is AWESOME) and write 'Will You Marry Me?' on the very last page. There will be tears!
8. Flash Mob Proposal
We have ALL seen these go viral on YouTube and social media. Not for the faint hearted, flash mob proposals are full of energy. TIP: Be prepared – you need to be organized for this one.
If you are yet to find the ring of your lover's dream, visit Nasr Bros Jewelers in West Plano Village or call (978) 376-0102 today!
Mon-Fri: 10:00am – 7:00pm
Sat: 10:00am – 6:00pm
Sun: Closed
West Plano Village is offered by Weitzman. Weitzman is one of the leading commercial real estate companies in North Texas. Weitzman offers a full range of Commercial Real Estate services including Project Representation, Tenant Representation and Investment Sales and, is also a leading Asset Management and Development Services Commercial Real Estate firm.
Photo Source: [464709084] thinkstock