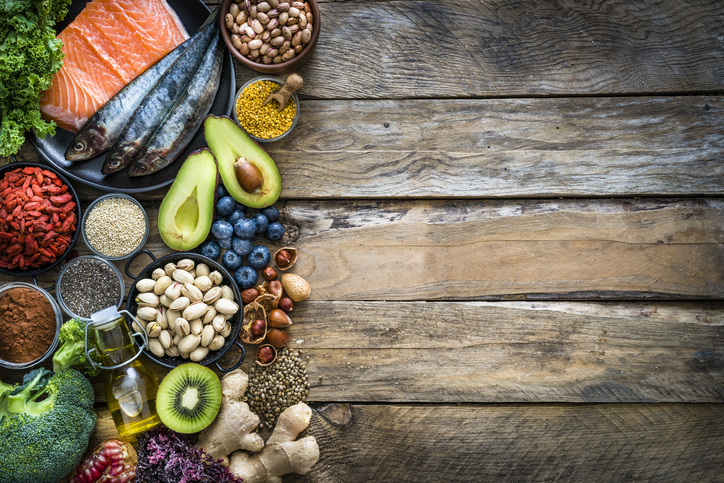 National Nutrition Month is upon us and what better time to get your family eating a more wholesome diet. West Plano Village shopping center in Plano has tons of ways that you can still enjoy eating out with the family without stopping for greasy burgers and fries all the time. The next time you're out shopping in Plano, check out these eateries to see if they would be the right choice for your family.
Celebrate National Nutrition Month with Pinkberry
Just because you're trying to get your family on the right track to eating healthy doesn't mean that you can't enjoy a sweet treat every now and then. Pinkberry is a family-favorite ice cream and frozen yogurt parlor that uses only the freshest ingredients to create their delicious flavors. No artificial components or flavors are added, just natural ingredients found right in nature. Of course, you can always add sprinkles or cheesecake bites to bring it all together.
A Menu Even A Picky Eater Would Love
Kona Grill has an exceptionally diverse menu that caters to nearly every diner imaginable. Though you can enjoy a juicy burger or a chicken entree for your dinner, you can also order from an extensive sushi menu created from the freshest ingredients available. The environment of the restaurant is beautiful if you want to eat in, or you can take an order home after a long afternoon of shopping in Plano with the kids.
Authentic Flavors Made from Scratch
Mi Dia From Scratch is a wonderful example of how vibrant and delicious the food is here in Texas. Mi Dia has an extensive menu of homemade Mexican dishes that incorporate a Tex-Mex style and blends different Hispanic cultures together to create delicious meals for the whole family.
Visit our shopping center in Plano the next time you want to savor an evening out with your family, and select one of these wholesome eateries to enjoy some quality time with the ones you love.
Image Sourced from Getty Images: #1182837157