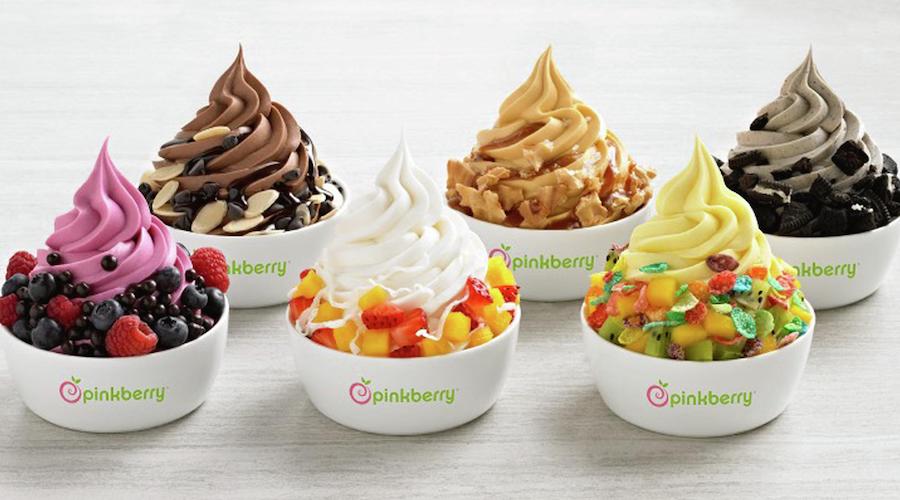 The next time you're in the mood for a healthy dessert, come on out to West Plano Village at the NE Corner W. Parker Road and N. Dallas Tollway and try some delicious, fresh frozen yogurt at Pinkberry.  Made with real milk and real yogurt, fresh ingredients and fruit that is cut and prepared daily, Pinkberry is the original frozen yogurt. So here are just a few reasons why you have to try Pinkberry the next time you're mouth's watering for a healthy dessert:
Terrific Flavors!
At Pinkberry frozen yogurt, you can get just about any kind of flavor you can imagine! From Tart Frozen Yogurt, that includes great flavors such as Raspberry, Pina Colada, Blueberry, Meyer Lemon, Blood Orange, and so many more to Non-Tart Frozen Yogurt that includes a variety of flavors such as Banana Bread, Peanut Butter, Vanilla Bean, Mint Chocolate Cookie and so many more!
Endless Toppings!
And the toppings are too many to count! If you're still going for an extra healthy dessert you could choose fruit choices for toppings. From strawberries, blueberries, and raspberries, to kiwi and mango, and don't forget, it's cut fresh daily! Additionally, Pinkberry offers Nut and Cereal toppings which are equally healthy choices for toppings. And if you're wanting to treat yourself a little you could splurge and get chocolate and candy for toppings which include but or certainly not limited to, Brownie Bites, Chocolate Chip Cookie Dough, Peanut Butter Cups, Mini Gems, and Mochi!
Fresh Frozen Yogurt Smoothies!
Pinkberry also offers fresh, delicious frozen yogurt smoothies that are created with the very best of fresh ingredients. Their smoothies come in a variety of flavors mixed berry, tropical mango and strawberry banana and they're also packed with protein!
So the next time you want a fresh, delicious, healthy dessert, come let Pinkberry create the perfect frozen yogurt dessert for you!
If you have any questions or concerns, please feel free to contact us. And we'll see you soon at West Plano Village!
West Plano Village is offered by Weitzman. Weitzman is one of the leading commercial real estate companies in North Texas. Weitzman offers a full range of Commercial Real Estate services including Project Representation, Tenant Representation and Investment Sales and, is also a leading Asset Management and Development Services Commercial Real Estate firm.