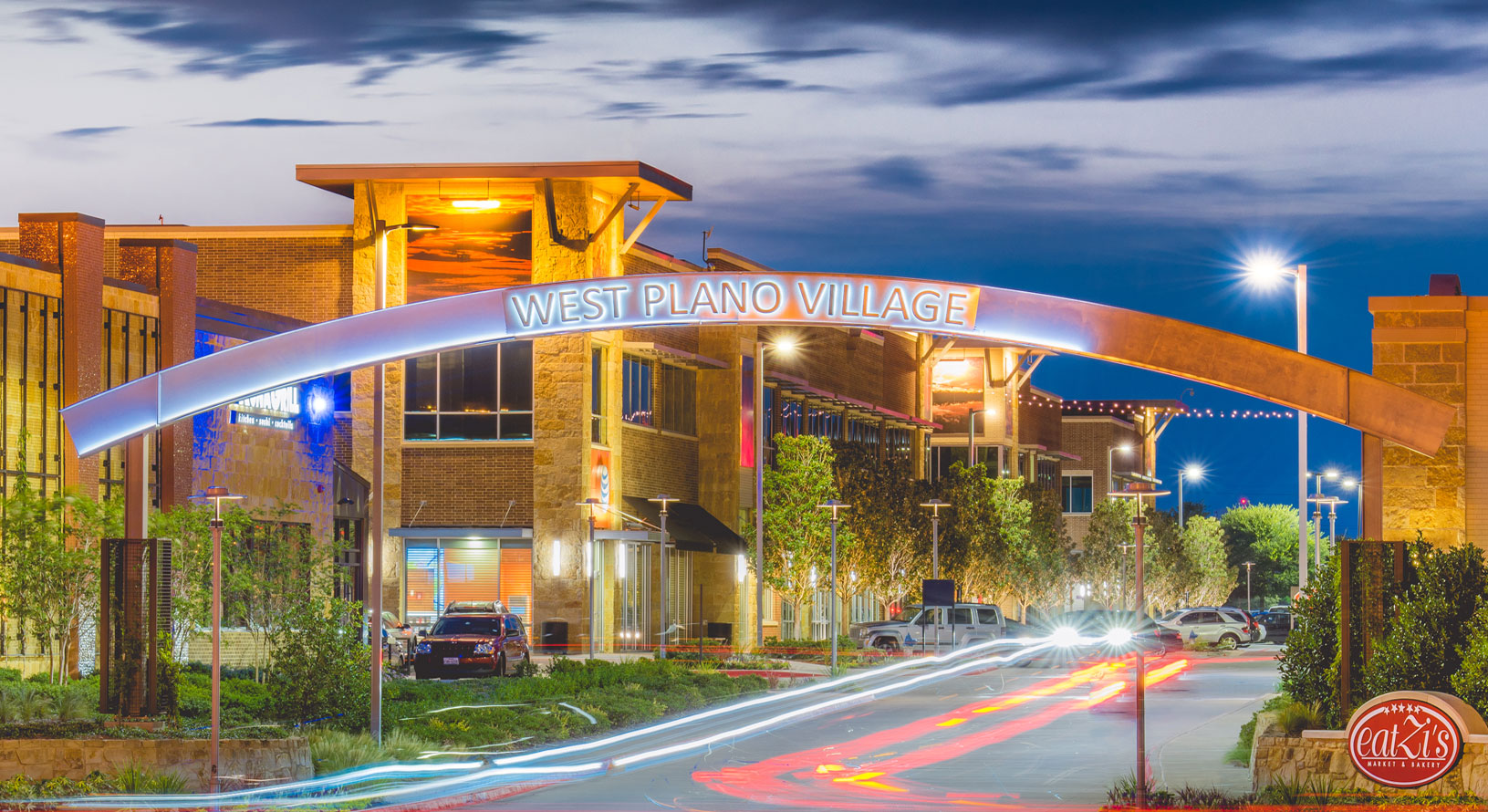 A popular community shopping center in Plano, Texas that offers retail leasing is West Plano Village. It's a convenient place to shop that offers a variety and a little bit of everything for the whole family to enjoy, from shopping to dining. West Plano is located at 3300 Dallas Parkway in an ultra easily accessible area of Plano and is close to the NE Corner W Parker Road and Dallas North Tollway.
550,000-Square-Foot Mixed-Use Community
West Plano Village is unique in that its multi-level building space offers retail shops and restaurants on the ground floor and medical and office spaces on the second floor. Additionally, West Plano Village offers a very recognizable street address and it's central to surrounding neighborhoods.
Trendy and Urban Look and Feel
West Plano Village offers that trendy, urban feel with the various bricks and sandstones that accent the storefronts, in addition to the decorative, metal beams that stretch from one space to the next. Beautiful lighting illuminates the walkways in the evenings and nights, and professional landscaping ties it all together.
Shops, Dining, Office/Medical
There's a place for every type of business at West Plano Village. And the fact that West Plano offers a variety of businesses to its customers means that it has the potential to attract more customers. When an individual schedules a medical appointment, they know that they can also get some shopping done or eat lunch at this location.
High Profile Location
West Plano Village looks forward to welcoming you and your business to their busy and high profile location in Plano. If you're thinking about expanding or relocating in this area, they would like for you to consider their premier retail/business location. Just take a look at the West Plano directory and the list of businesses they host and you'll quickly see why their shopping/business center is constantly growing and drawing more customers to their uniques spaces.
Please don't hesitate to contact West Plano Village should you have any future questions or concerns.
West Plano Village is offered by Weitzman. Weitzman is one of the leading commercial real estate companies in North Texas. Weitzman offers a full range of Commercial Real Estate services including Project Representation, Tenant Representation and Investment Sales and, is also a leading Asset Management and Development Services Commercial Real Estate firm.