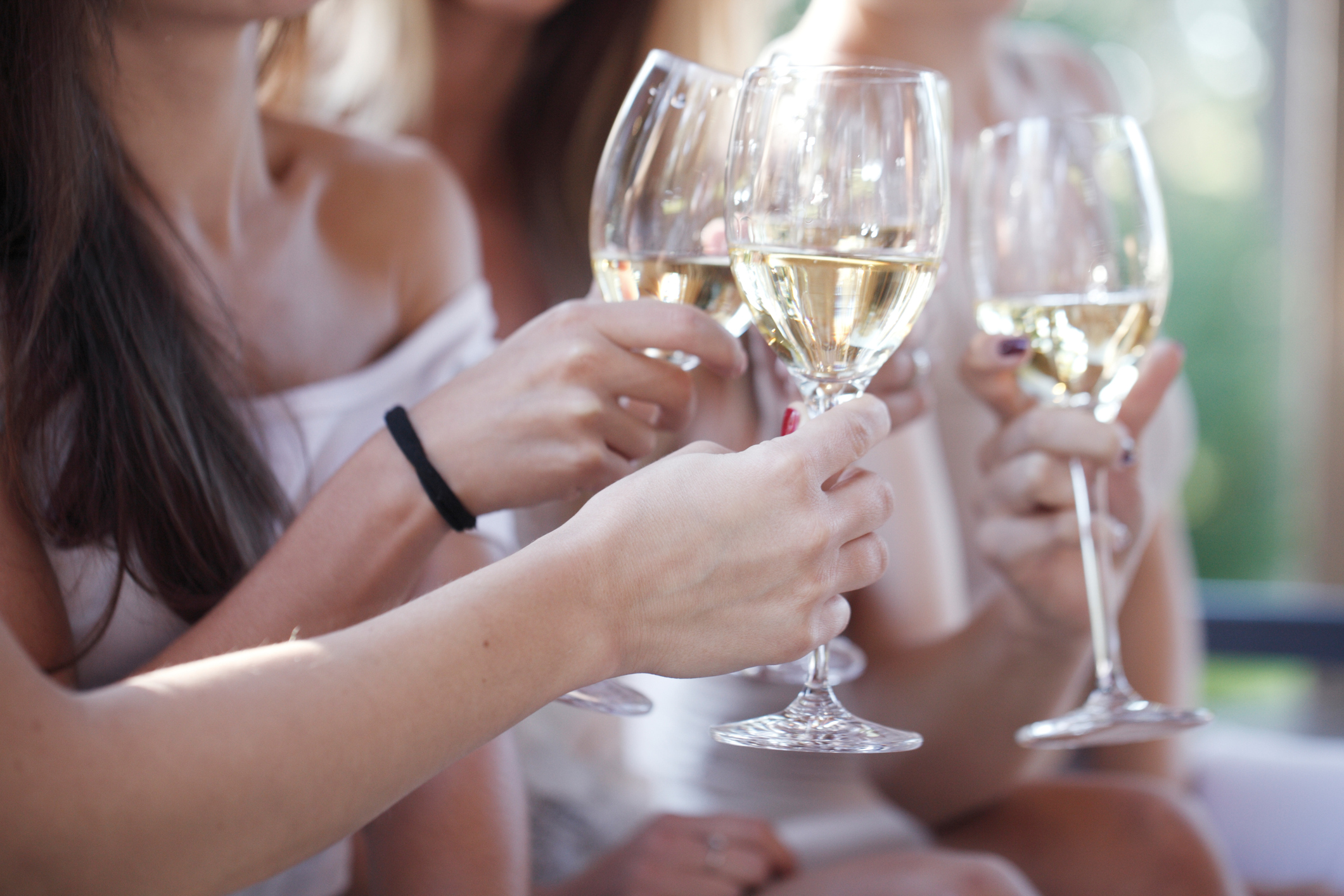 It's Spring time and who doesn't love relaxing with wine on a patio (specifically a West Plano Village patio!)? Wine Wednesdays on a patio are a diners two favorite things at Kona Grill Plano! We explore the top 5 Spring wines with Kona Grill Plano so you can be Spring-prepared on your next visit:
1. Kim Crawford Sauvignon Blanc
The New Zealand wine company, Kim Crawford, brings its best with their Sauvignon Blanc. This delicious blend of citrus, pineapple, and other tropical fruits is a zesty and fresh wine that is perfect for Spring and Summer.
The Ecco Domani Pinot Grigio comes from Northeast Italy, a winemaking region that is suited to producing some of the best Italian grapes due to its altitude. This wine offers delicate floral aromas, tropical fruit flavors, and light citrus.
3. Joel Gott California Unoaked Chardonnay
This wine is a little closer to home as it comes from California. This is one of the most delicious wines for Spring / Summer; aromas of pineapple, melon, stone fruits and lemon will give your palate a crisp taste.
The Conundrum White comes to Kona from California also. This wine mixes apricot, pear, honey suckles, orange, and lemon meringue pie. You'll be longing for another glass straight after your first!
Seven Daughters comes to Kona all the way from the Italian hills of Veneto and is full of flavor. Seven Daughters are known for their amazing flavor and distinctive style. The sweet Moscato is a Kona favorite and is perfect for a Summer day on the patio or poolside!
If you are looking for sun, sushi, and wine time, make a booking with Kona Grill today on (214) 945-2500.
West Plano Village is offered by Weitzman. Weitzman is one of the leading commercial real estate companies in North Texas. Weitzman offers a full range of Commercial Real Estate services including Project Representation, Tenant Representation and Investment Sales and, is also a leading Asset Management and Development Services Commercial Real Estate firm.
Photo Source: