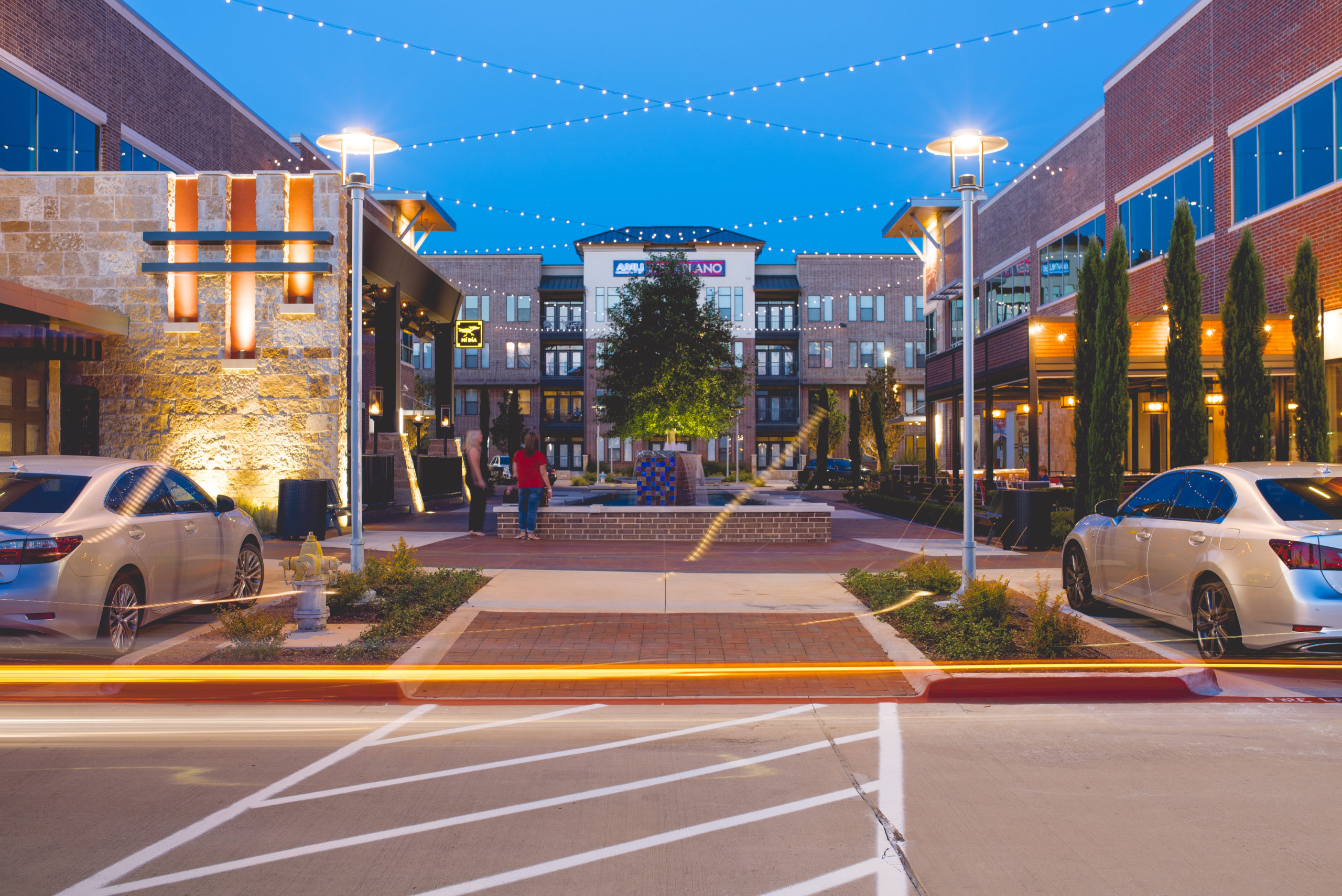 Consider these concepts: Princi Italia and eatZi's.  Both made their mark with an urban location. Princi Italia has thrilled Italian food lovers in close-in Dallas for years. Food market and bakery eatZi's has offered quality food and more at its Oak Lawn location for years.
If you want to taste  crafted food born in an urban setting,  you can't do any better than these urban pioneers, or other unique concepts like famed Mexican restaurant Mi Dia From Scratch, New American Kona Grill with its high-profile location at NorthPark Center.
Used to be, you had to drive miles to dine at specialty restaurants like these. But no longer. These urban-style pioneers are now in the suburbs.
The mix of local, one-or-two-location concepts going into these mixed-use projects perfectly illustrates the trend I want to talk about – the Suburban-Urban Evolution.
People today want an urban environment and experience, even when they live in the suburbs.  Developers are responding with new-vintage multi-family blended with restaurant and service space. These projects fits the bill with what we call the burgeoning Suburban-Urban Marketplace.
We all think of urban Uptown Dallas as the epicenter of mixed-use construction. But on a strict dollar and square footage basis, suburban Collin County is dominating this category. Why would Collin County be seeing this type of urban-style development on such a large scale?
A big reason is demographics. This market is getting denser. Take West Plano Village for example. Within a 3-mile radius, there are nearly 100,000 people, and the daytime population is nearly 120,000.  Go out to a 5-mile radius, and you're looking at around 310,000 people.
Now let's look at the same type of demos in Oak Lawn, one of our densest urban neighborhoods. Within a 5-mile radius of Oak Lawn and Avondale, right in the heart of the district, there are 355,000 people. That's not that much higher than those Plano demographics.
These markets are going to continue to become denser, and residents are showing that they like the trend. Even in the suburbs, people want the urban experience. They love the whole live-work-play environment.
That's not to say that the single-family home is going anywhere soon. That type of residence dominates our suburban markets and will continue to do so.
But as our markets get denser, there is a place for all types of projects to succeed. And one of the most successful types will be those that provide the Suburban-Urban Experience.
-Bob Young, Executive Managing Director at Weitzman
West Plano Village is offered by Weitzman. Weitzman is one of the leading commercial real estate companies in North Texas. Weitzman offers a full range of Commercial Real Estate services including Project Representation, Tenant Representation and Investment Sales and, is also a leading Asset Management and Development Services Commercial Real Estate firm.