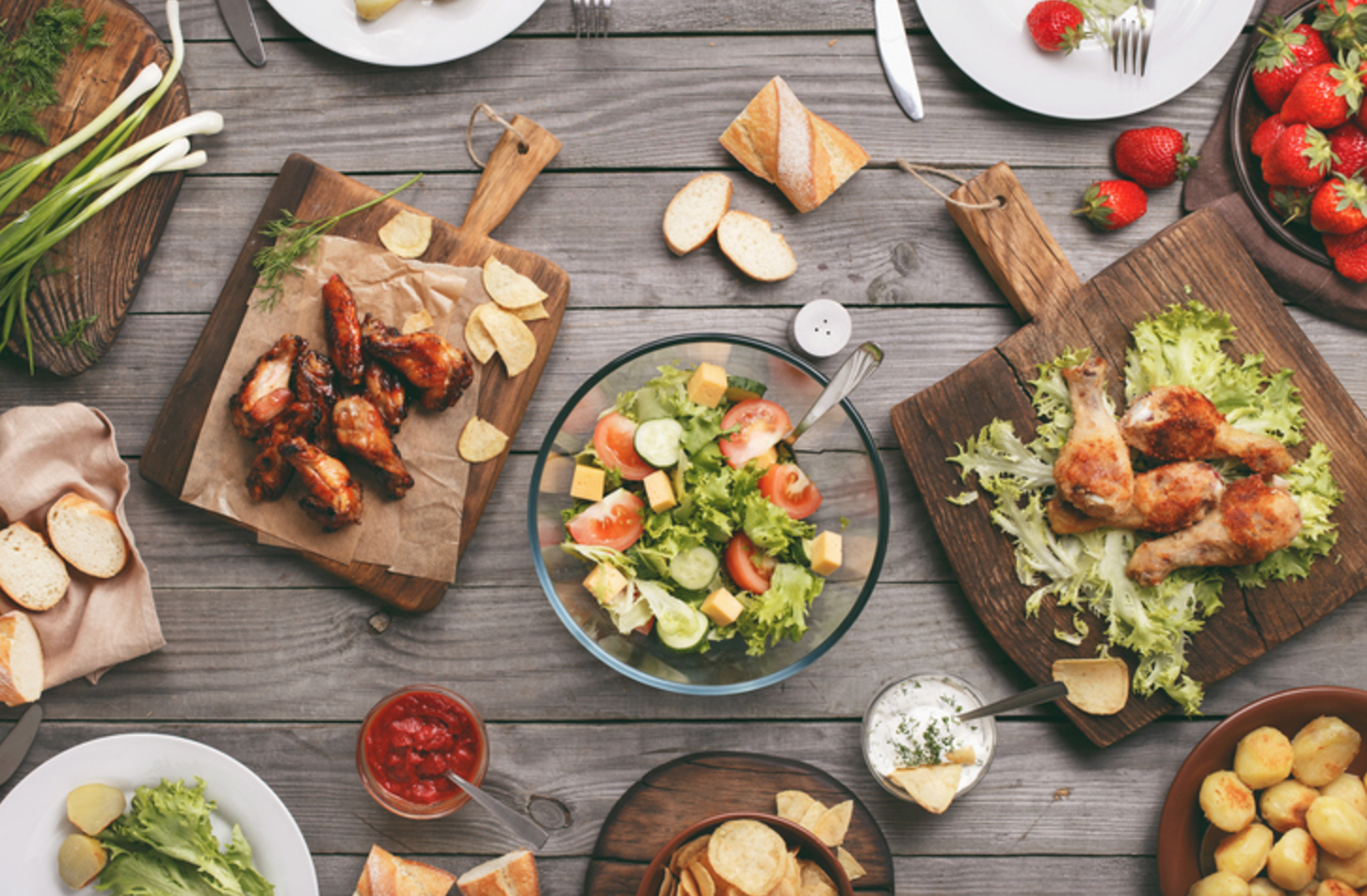 Sometimes cooking is just overrated, and when you don't feel like cooking but don't want that boring drive thru grub, head over to West Plano Village! Here, Eatzi's West Plano has plenty of tasty summer foods that are sure to satisfy your hunger without being too heavy. Here are some of our 5 favorite summer foods available at Eatzi's West Plano.
Jumbo Shrimp Cocktail
Nothing says summer quite like juicy jumbo shrimp, and the Jumbo Shrimp Cocktail is oh so delicious at Eatzi's West Plano. While it's meant to be a shared appetizer, no one would blame you if you took it home and ate it as a meal all to yourself!
Fruit Salad
When these Texas summers hit triple digit temperatures, you and your family can stay cool and refreshed with everyone's favorite Fruit Salad. Whether you're on the go or just hanging by the pool, the fruit salad at Eatzi's West Plano is the perfect summer snack.
Migas
Now when it comes to summer foods that are perfect for breakfast, you can never go wrong with the robust flavors of Migas at Eatzi's West Plano. The Migas has some great ingredients to help you start your day off right, and if you don't want a big breakfast, they have a small portion option.
Grilled Salmon
Summer is simply a great time of year to enjoy seafood, and the Grilled Salmon at Eatzi's West Plano is no exception! There's no need to travel to the coast to taste fresh fish, because this salmon tastes so fresh, you'd swear it was swimming this morning. The grilled salmon is also a very easy entrée to pick up when you're having multiple guests over.
Customized Sandwich
Sometimes, it's the simplest foods that are the best, and that certainly rings true with the customizable sandwich bar at Eatzi's West Plano. This Subway, but better and much fresher ingredients. With a wide variety of breads, meats, cheeses and topping, the sandwich possibilities are endless. In other words, you can bring the whole gang, and they can get exactly what they want.
These are just our 5 favorite summer foods. Discover more great meals at Eatzi's in West Plano Village.
Eatzi's West Plano Village
5967 W. Parker Rd.
Plano, TX 75093
(972) 535-6305
Image from Thinkstock by Getty Images. Item number: 564566046