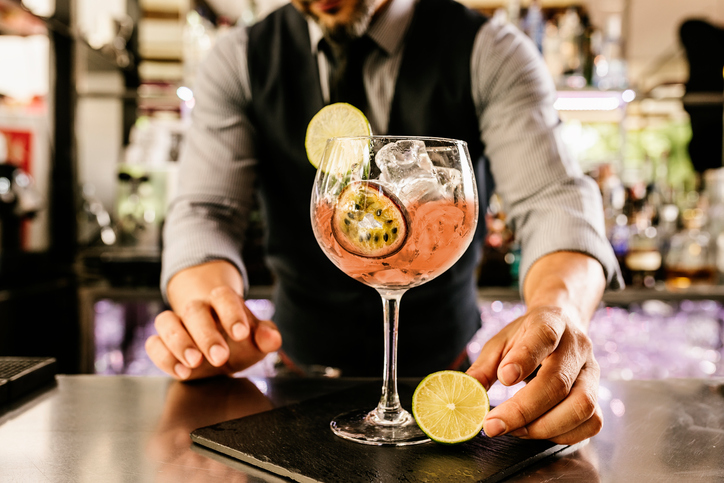 Even though it's summer, many of us adults still have to work our regular hours, which means that we still need that little something to help us unwind at the end of a long day. What better way is there to unwind than with a summer happy hour at Kona Grill Plano at West Plano Village?
Summer Happy Hour Drinks
With a variety of happy hour cocktails, Kona Grill Plano has something for everyone! They have everyone's favorites like Moscow mules, margaritas on the rocks and old fashioneds. They also have plenty of wines and domestic beer available. And since Kona Grill Plano is primarily a sushi restaurant, they obviously serve a few sake cocktails during their summer happy hours as well.
Summer Happy Hour Food
Now you don't want to drink all those cocktails on an empty stomach. That's how happy hour turns into not-so-happy hour. Kona Grill Plano has quite a few tasty happy hour food specials available. You can start with one of their Traditional Rolls like the California roll, spicy tuna roll, crab special roll or vegetarian roll. They also serve what they call their Essential like potstickers, kona calamari, cheeseburger slider and margherita flatbread. Lastly, under their Fresh Favorites, you can try their Las Vegas roll, yamada roll, dragon roll or lobster & tuna flatbread.
Kona Grill Plano Summer Happy Hours
While every Kona Grill has different summer happy hour times, Kona Grill Plano's happy hour times are as follows:
Monday – Friday                 3:00 PM – 7:00 PM
Monday – Thursday           9:00 PM – 11:00 PM
Saturday                                  9:00 PM – 11:00 PM
Sunday                                      ALL DAY
The next time you need a little pick me up at the end of a long day, come on over to Kona Grill Plano at West Plano Village!
Image from Thinkstock by Getty Images. Item number: 543059796