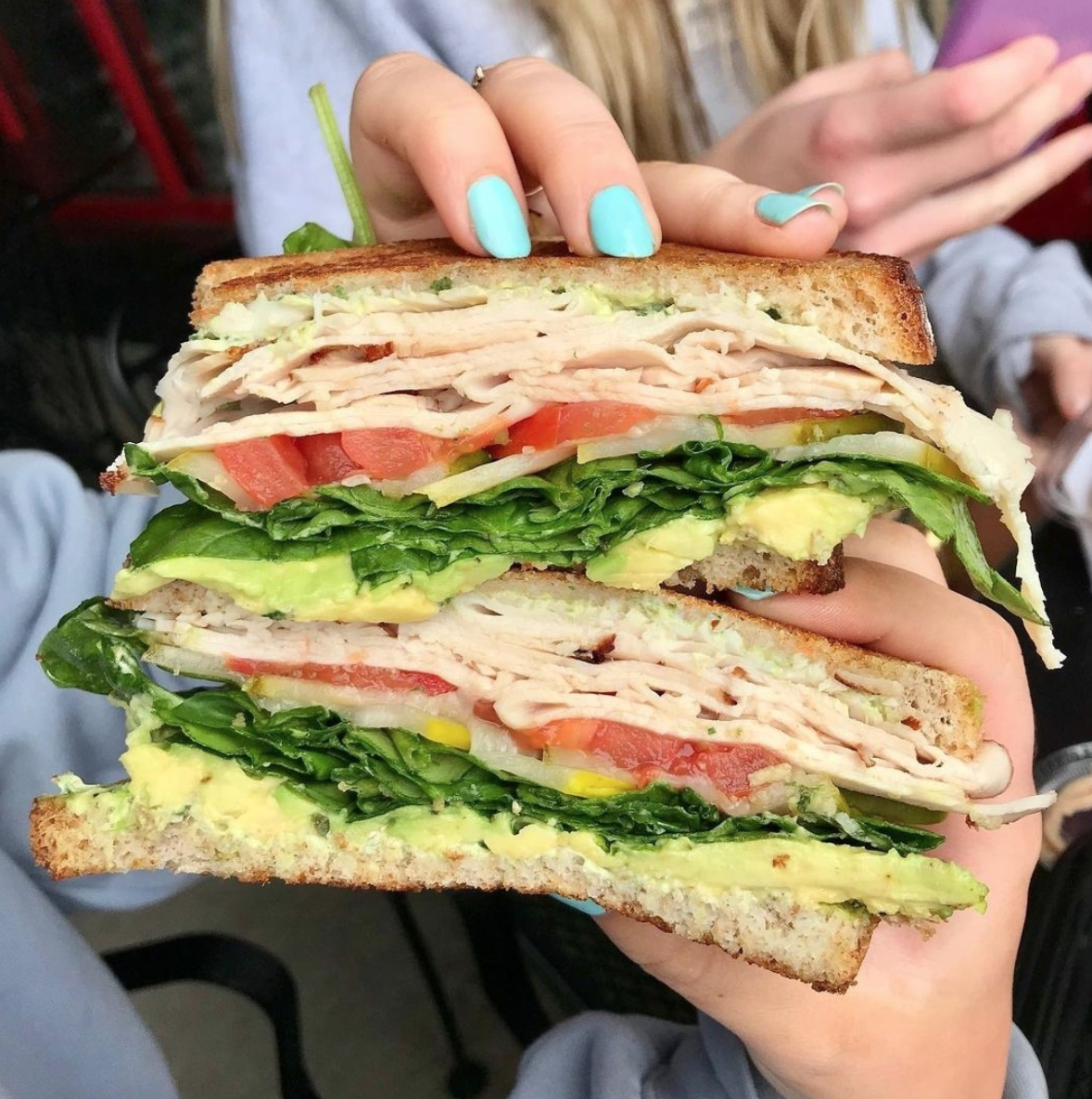 If one of your New Year's Resolutions is to jumpstart your healthy living lifestyle, look no further than Eatzi's Plano. With completely customizable food options made fresh daily, you are sure to find delicious lunch ideas every time you stop in. From sandwiches, sushi, salads, snacks and more, keep up with your new Year resolution of eating better by dining at Eatzi's at West Plano Village today. Here are three menu items to try in 2021 from Eatzi's at West Plano Village: 
Build Your Own Sandwich on Artisan Bread
Sandwiches are the perfect lunch meal. Whether you're on a break from work or looking to treat yourself on your day off, Eatzi's sandwich station makes your dreams come true. Prepared with the freshest ingredients on bread made daily make the combo of your dreams. Select from delicious meat and vegetarian options. Take your lunch to-go or enjoy it Eatzi's Patio for your mid-day meal!
Discover Your New Favorite Lunch Roll
Looking for an adventurous solution to eating more healthy in 2021? Embrace your healthy living lifestyle by ordering sushi at Eatzi's Plano. Their sushi options include favorites like spicy tuna and California rolls. Try a new roll every day of the week without sacrificing nutrition or flavor!
Fresh Salads For Every Craving
One of everyone's go-to menu selections when looking for healthy dining options are salads. Often, this is met with some level of disdain, but Eatzi's cures your salad slump. Choose from sweet and savory dressing and ingredient options while getting creative. With their expert chefs always on hand, they will be able to recommend perfect flavor pairings as you build your own masterpiece! 
Looking to discover more healthy living lifestyle ideas at West Plano Village? Check out our blog! 
Image Sourced From Instagram