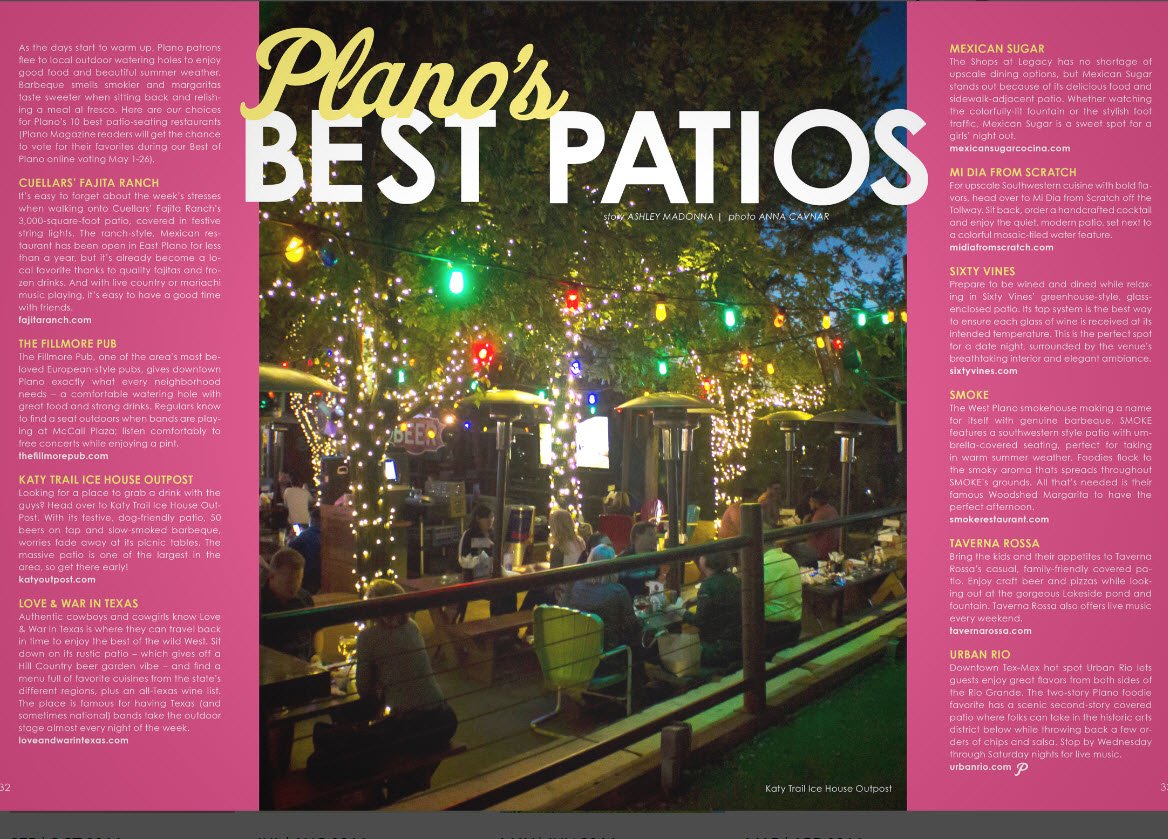 We are excited to announce the Mi Dia From Scratch Plano has been chosen as one of Plano's best patios in Plano Magazine. It's time to enjoy the sun, summer, and some amazing table side guac! Mi Dia From Scratch is renowned for their fresh, authentic ingredients and their divine meals that are literally made from scratch. So what else do we just love about Mi Dia from Scratch Plano? We explore below.
Mi Dia's Chef, Chef Gabriel DeLeon, has created a menu that blends authentic Mexican City recipes with twists of modern Santa Fe and Tex-Mex flavors. Go on a trip to Mexico with Mi Dia's 'made from scratch' food and tantalize your taste buds with some of our favorite dishes:
Artisinal Street Tacos
Pollo Agave
Mi Dia Tamales
Not only does Mi Dia prepare the freshest cuisine in Plano, they also make a mean margarita and delicious hand-crafted cocktails. We recommend the:
Heart of the Desert
Hell Freezes Over
Blueberry Habanero Margarita
View Mi Dia from Scratch Plano's menu here.
There is nothing better than devouring food and cocktails on a beautiful patio in Plano. If you would like to experience one of Plano's best patios, make a booking at Mi Dia From Scratch on (972) 403-7474 or visit the team at West Plano Village today.
Photo Source: Plano Magazine