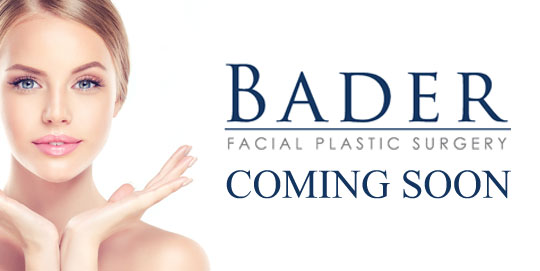 When getting ready to look your best for the holidays season, what do you do to prepare? Freshen up your look with the help of Dr. Bader Plano, in West Plano Village and Dr. Bader's filler treatments.
What Do Filler Treatments Do
Known to provide outstanding, personalized service, Dr. Bader personally performs filler treatments, which are substances injected into the deeper layers of the skin, to help you achieve desired results with the following:
Soften lines and wrinkles that appear with age

Improve the junction between the upper lips and cheeks and increase volume of the lips

Add volume to the cheeks, temples and brow

Camouflage lower eyelid bags

Improve a depressed scar

Use in conjunction with a fat transfer to further improve and refine the aesthetic result
What Type Of Fillers Are Used
Using only purified substances that are naturally present in the body, Dr. Bader avoids synthetic or animal sourced substances. He offers several hyaluronic acid fillers including Restylane®, Belotero® and Juvederm®. He also offers Radiesse® (calcium hydroxyapatite) which is used in higher volumes to fill deeper areas like the cheek.
What Is The Procedure Like?
This procedure is performed in the office and does not involve any downtime. A topical anesthetic cream is applied to numb the skin. Additional local anesthetic injections and nerve blocks are also sometimes performed for patient comfort.
Dr. Bader uses the latest techniques including microcannulas instead of needles to inject the filler. Microcannulas are a safer and more comfortable method for delivering the filler and tend to cause much less bruising and swelling. The filled area is immediately iced, and this is continued as much as possible through the first day. The aesthetic result is immediately visible.
How Long Do They Last
Most fillers should last at least 6 months and some can last up to 18 months depending on the product and where it was injected. There is some permanent volume correction after 2-3 treatments that are thought to be a result of your body producing new, natural collagen in response to the fillers.
There are permanent fillers available on the market today, but Dr. Bader does not recommend these products. He prefers a fat transfer to provide a permanent volume solution.
Are you interested in fillers? Book your consultation appointment with Dr. Bader today on (214) 501-2021.
We always recommend speaking to a certified professional before receiving any surgery.