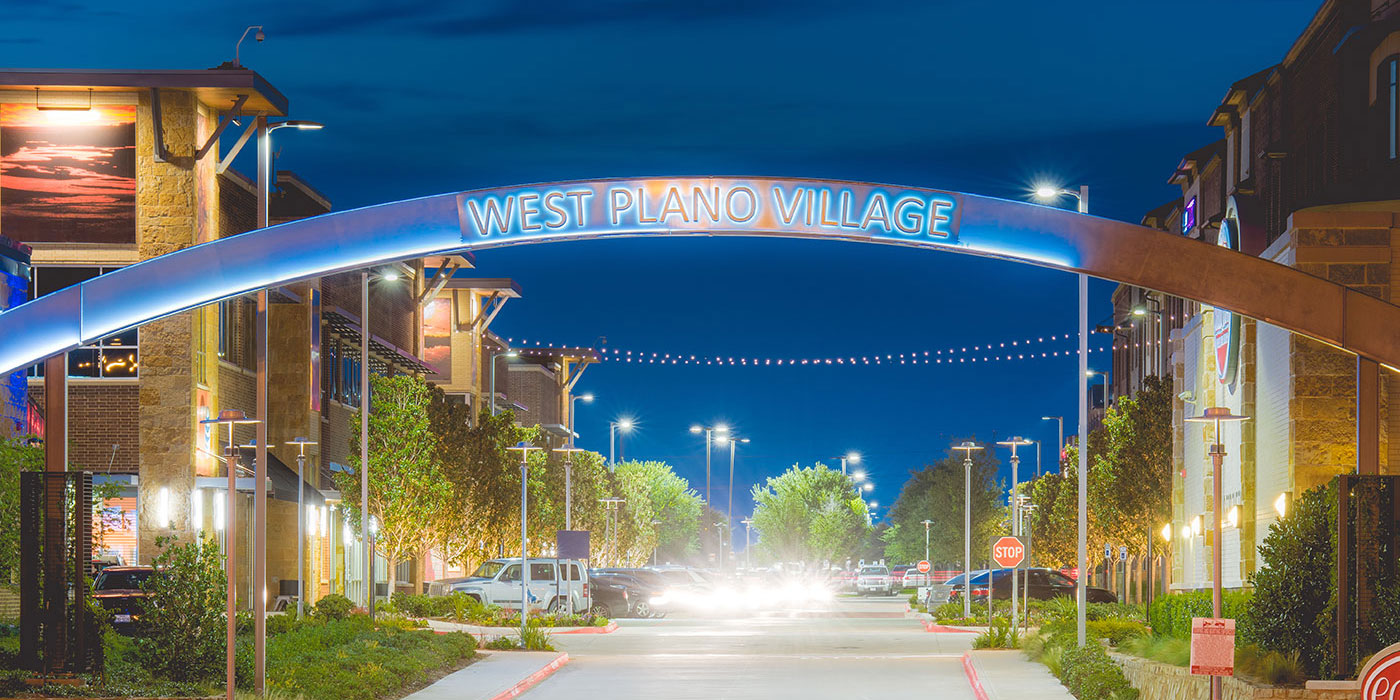 West Plano Village is your new favorite place in Plano, Texas. Located on the northeast corner of Dallas North Tollway and Parker Road, West Plano Village is home to 11 high-profile, premium restaurants and shops. Nestled in between luxurious residential apartments and office space, West Plano Village is designed to offer an urban-style work-live-play environment that provides an experience unlike any other in Plano.
West Plano Village boasts well-known, and new dining concepts, shops, luxury residential, and offices spread over 620,000 square feet and offers seamless access to Cinemark. Customers can shop, dine, and be entertained all in one destination.
West Plano is home to tenants such as AT&T, Eatzi's, Charles Schwab, Kona Grill, and many other celebrated brands. For a full list of tenants, please visit our Directory here.
Located on Dallas North Tollway, West Plano Village provides Plano and surrounding communities with an unparalleled shopping experience. Stay up to date with every West Plano Village has to offer by visiting our website, Facebook, Instagram, and Twitter pages. We look forward to welcoming you and your family and friends to West Plano Village – your new favorite place in Plano, Texas.