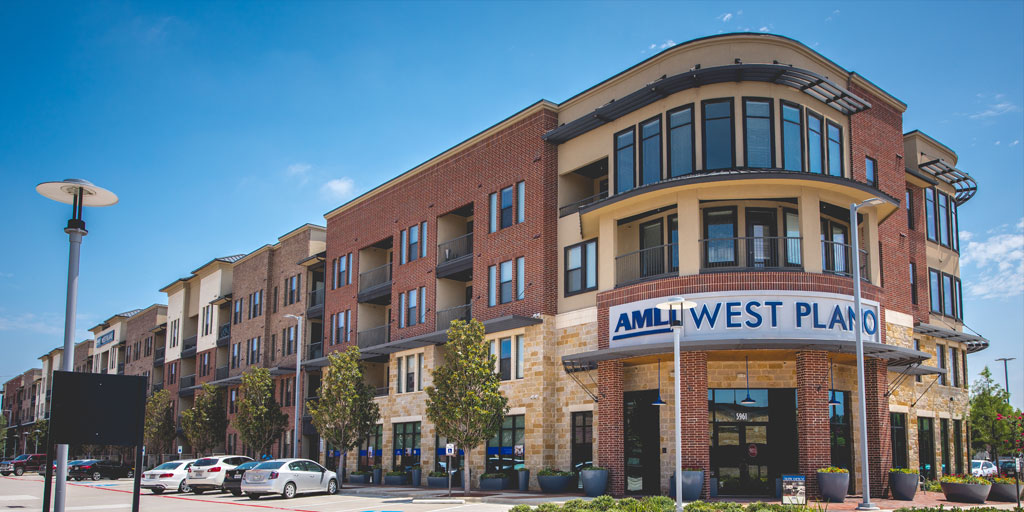 Experience luxury in its finest form at AMLI West Plano. With apartment features and amenities fit for a King and high-profile dining, shops, and entertainment in your own backyard, it is safe to say AMLI West Plano is unrivaled. We explore what makes AMLI West Plano a great place to live:
Apartment Features
AMLI has 264 luxury apartments, all equipped with everything you could ever ask for including:
-Masterwood plank flooring
-Kitchens are fully-equipped with stainless steel appliances, granite countertops, espresso cabinets, and designer lighting
-Bathrooms include an oversized garden tub (perfect for pampering)
-Spacious patios and balconies
-USB outlets in master bedrooms
West Plano Village
Living at the luxurious AMLI West Plano means that you are just a short walk away from West Plano Village. With 11 high-profile restaurants and shops, West Plano Village provides an urban-style feel in the heart of Plano. West Plano Village also provides seamless access to Cinemark which just screams 'dinner and movie date night.' You can shop, dine, and be entertained all in one location! What more could you ask for in your own backyard?!
AMLI West Plano Amenities
AMLI West Plano offers amenity perfection that is unrivaled for their lucky residents. Amenities include:
-Resort-style swimming pool
-Landscaped courtyards
-An outdoor cabana complete with a kitchen (Perfect for those summer grilling nights)
-Business center and conference room
-On-site clothes care facility (once a month dry cleaning, am I right?!)
-Paw Wash
-24 hour fitness studio
AMLI West Plano is also LEED Gold Certified (environmentally friendly.) It really is the perfect place to live. If you would like to know more about AMLI West Plano, please visit their website, Facebook page, or call (855) 255-7139.