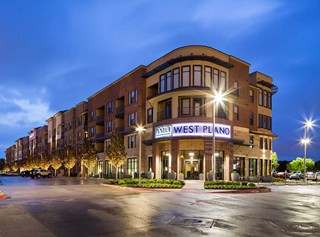 Ever dream of a place that offers discounts at surrounding stores in the town, has eco-friendly design features and is a luxury apartment with friendly staff? Some may say it doesn't exist, but they'd be wrong. Clearly they've never heard of AMLI West Plano Village apartments. Their mission is to create healthy, happy living spaces for residents and to be a responsible steward of the environment. Here's some more information about what AMLI Plano apartments has to offer.
Short-term furnished apartments
Let's be real, furniture shopping can be frustrating, which is why AMLI West Plano Village offers short-term furnished apartments. While you shop for the essentials, you can relax and stay at AMLI for 90 days or more. Our furnished apartments include everything from bedroom and dining furnishings to TV and wi-fi. Whether you are in between homes or just in the area traveling for business, stress no further as AMLI West Plano Village apartments provides you with a solution for your short-term housing needs. Take a look at what apartments we have to offer and pricing.
Perks
What's better than living at AMLI West Plano Village? The answer is living at AMLI West Plano Village AND receiving discounts around the town! They offer discounts on everything from dining to shopping. Get some sun this summer by getting up to 50% off Texas Rangers tickets in 7 seating areas. Look sleek with 15% off haircuts Monday through Thursday at Caro Salon. You're not Texan if you don't eat chips and queso, so why not enjoy free queso with any purchase at Chuy's. Have we sold you yet? Look at the rest of the perks AMLI West Plano Village has to offer residents, and you'll be signing a lease by the end of the day.
Green Living
At AMLI West Plano Village, all apartments are certified at Leadership in Energy and Environmental Design (LEED) Gold, so our residents are given the power to lower their environmental impact, utility costs and live a healthier lifestyle. A few green design features include fresh air ventilation, water use reduction by 23% and ENERGY STAR appliances. Once you go green, you won't go back. Still need to be convinced? Take a look at the many reasons you should go green and why it's a good thing. 
Are you ready to call one of the new AMLI West Plano Village apartments home? Come take a tour, and enjoy hanging out at West Plano Village while you're at it!
Photo Source: AMLI West Plano Village