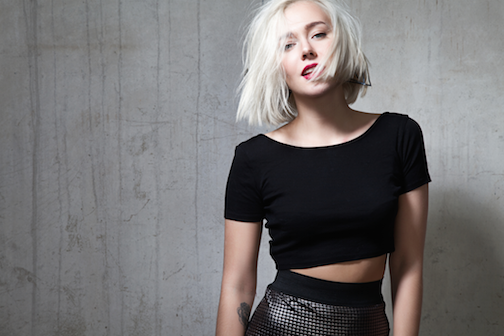 As the leaves are changing colors and falling to the ground, nature makes it clear that changing up your style is always a good idea this time of year. We are taking a lesson from the trees this autumn by dying our roots and trimming off our split-ends. With so many popular fall 2017 hair trends, there were too many fun ways to be on trend this season for us to choose just one. Here are the top three fall 2017 hair trends chosen by the expert stylists at José Eber Salon in West Plano Village:
Cool, Calm and Collected Cropped Cut
While the leaves on the trees fall to the ground one by one, it is obvious that less is more this time of year. Many celebrities and fashionistas around the world are taking this lesson to heart with a fun and flirty shoulder-length cropped cut. Say goodbye to those hard to deal with layers, and say hello to something fresh. With all of your hair one length, getting ready is going to be easier than ever.
Beautifully Bold Buzz Cut
If less truly is more, then this is the most fun you can have with your hair this fall. From Kate Hudson to Katy Perry, it seems like every celebrity has made the transition from long and luscious to short and sweet. This has been a huge trend for the entirety of 2017, but this fire will certainly not burn out anytime soon. Nothing screams confidence more than the ability to look your best without needing to cover your face with hair.
Pretty and Playful Platinum
The leaves won't be the only thing impressing everyone with a beautiful change of color this season. You could be turning heads from a mile away after making the switch to platinum. With a color as beautiful and vibrant as platinum blonde, you are sure to make a great first impression with anyone and everyone. Karlie Kloss recently made the transition and has gotten nothing but raving reviews. This beautiful blonde color may be a fall 2017 hair trend, but it will last you well into the winter. Once snowing season comes around, you'll appreciate your icy coloring more than ever.
Whether you're chopping it off or finding a new color, it is clear that the only wrong decision for your hair this fall is keeping your summer haircut. If nature has taught us anything, it's that fall is a time for reinventing yourself. Schedule an appointment with José Eber Salon in West Plano Village to shake up your look this fall!
Image from Thinkstock by Getty Images. Item Number 539953380