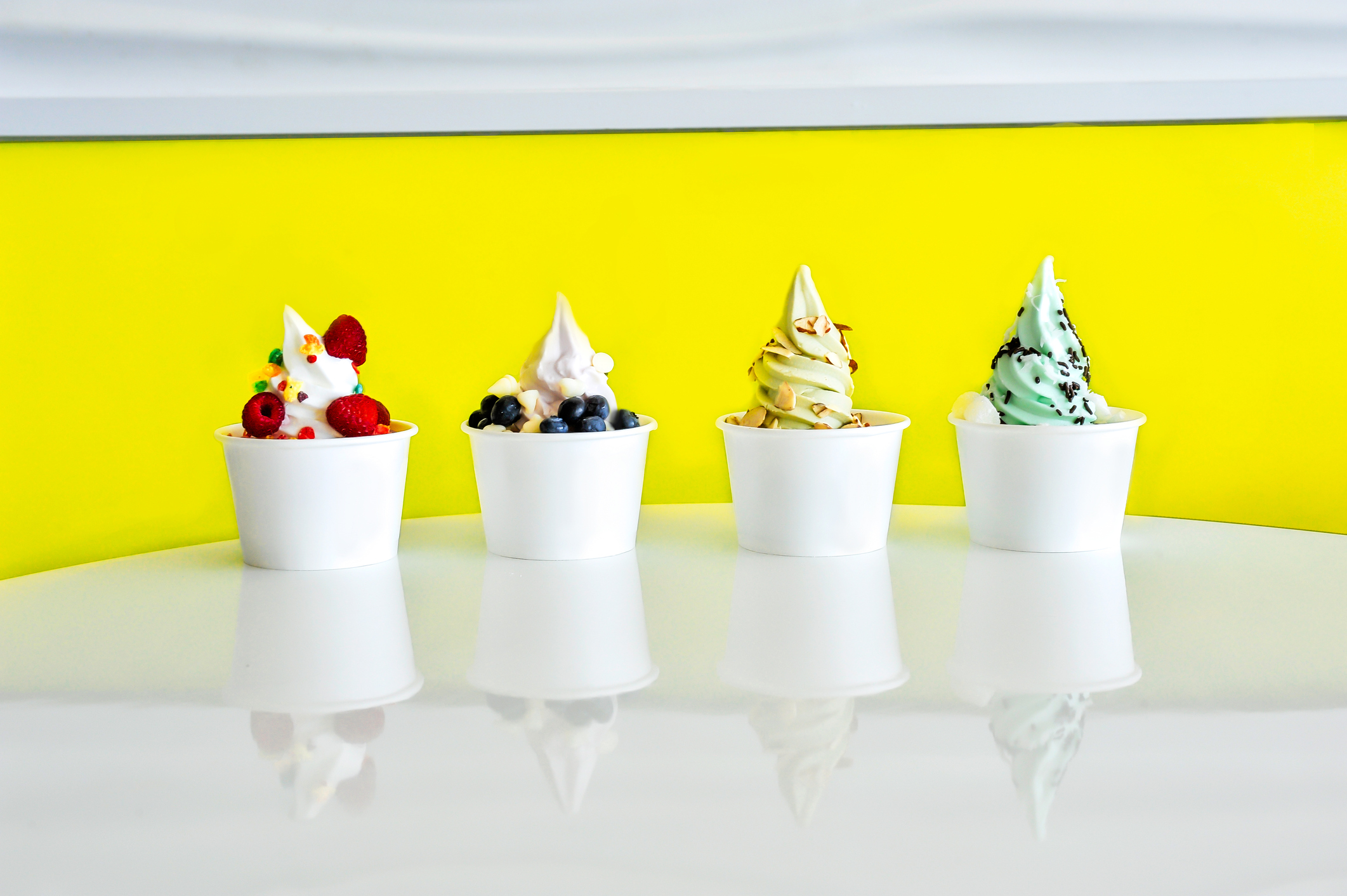 With Pinkberry Plano coming to West Plano Village, we can't wait to enjoy the delicious, sweet treats they have to offer, but where do we even start? Let's explore the best frozen yogurt mixes that Pinkberry has to offer. 
Cherry
For all cherry lovers out there, this frozen yogurt flavor has pieces of real cherries mixed in the yogurt. For a crunch along with your smooth yogurt, top the cherry yogurt with toasted almonds or Fruity Pebbles cereal. For a sweet addition, top the yogurt with some dark chocolate crisps for a nice cherry and chocolate combination.
Chocolate Hazelnut
This yogurt is a smooth, sweet chocolate with a hint of hazelnut from real Nutella. If you want to add a stronger nutty flavor, top this with toasted or honey almonds. If you are a chocoholic and this is not enough chocolate for you, the peanut butter cups are the way to fill all your chocolate needs.
Pomegranate
Take a break from the heat with a bowl of refreshing pomegranate frozen yogurt. If you want to go full fruit, top this yogurt with Pinkberry's fresh strawberries and raspberries. Or, if you like to mix fruity flavors with some chocolate, brownie bites and pomegranate complement the flavors well. If you really love the pomegranate flavor, drizzle some our our 100% pure pomegranate juice on top!
Power Berry
Harness the power of Wonder Woman with the new Power Berry frozen yogurt. If you are looking to fully indulge, we highly suggest Power Berry with shortbread cookies topped off with an extreme amount of chocolate sauce. If you are looking to watch your figure but still giving yourself a treat, order the Power Berry and berry it up with strawberries, blueberries and raspberries. It's berry good!
Green Tea Latte
Love green tea so much you wish you could eat it as a meal? Now your dreams have come true. Fill your cup to the top with Pinkberry's green tea latte yogurt and top your yogurt off with granola and mango. Maybe if you're feeling daring add pure and natural honey or milk chocolate crunch. Yum!
Now that we have made your mouth water and stomachs growl for yogurt, come stop by and say hi. Stay up to date on when Pinkberry Plano will open by following West Plano Village on Facebook, Instagram and Twitter and don't forget to mix your own frozen yogurt to perfection at Pinkberry Plano!
Photo Source: