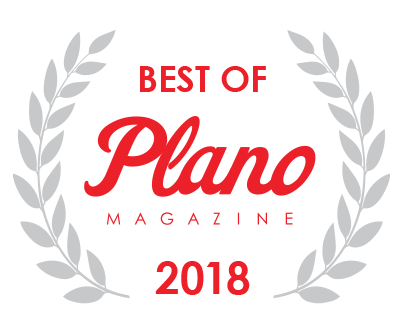 Once again, two of the fabulous restaurants located at West Plano Village have been nominated for "The Best of Plano 2018" categories by Plano Magazine for 2018, and in addition to great food and cocktails, West Plano Village also offers a great variety of stores and entertainment. So take a look at these 2018 nominations and plan on going out after work or on the weekend to check out their mouth-watering menus and handmade cocktails.
Here Are This Year's Nominations! 
Mi Dia From Scratch combines Mexican cuisine with a Santa Fe and Tex-Mex feel and they also make some of the very best Margaritas in Plano! At Mi Dia, you can enjoy a endless variety of specialty margaritas, such as these:
Platinum Pure Margarita – El Tesoro Platinum, Grand Marnier, Patron Citronge, Lemon Juice, and Agave Nectar
Black Barrel Margarita – Hornitos Black Barrel, Grand Marnier, Lemon Juice, and Agave
Tattooed Blonde Margarita – Dulce Vida Anejo Lone Star, Cointreau Noir, Lemon Juice, and Vanilla Agave Nectar
Just to name a few! and here are the rest of this year's category nominations…..
"Best Place in Plano to Drink Too Many Trendy Cocktails" – Mi Dia from Scratch
Mi Dia simply has too many trendy margarita variations to count! There's a handmade, specialty margarita for everyone! And if it's not on the menu, the bartender can probably make it for you!
"Best Mexican Food in Plano" – Mi Dia from Scratch
Just take a look at their menu and you'll see why!
"Best Patio for Day Drinking in Plano" – Mi Dia from Scratch
The next time you're trying to think of a good place to go sit outside and enjoy the sunshine while you and your friends have some chips and dip with a delicious margarita, well this is the place! And don't forget, Happy Hour is Monday through Friday, from 3PM to 6PM.
If you're not really sure what exactly you're in the mood to eat, well Eatzi's at West Plano Village is the place to go, because they've got a little bit of everything at the market at this European Style Eatery. Check out their menu and you'll soon see that there's everything from breakfast foods to lunch and dinner foods. Eatzi's also serves wine, and for these reasons you can see why they are one of the very best markets for foodies in Plano!
Please feel free to contact us should you have any concerns and we look forward to seeing you out at West Plano Village! When you think of our food and cocktails, remember…."We're Simply the Best; Better Than All The Rest!" 
West Plano Village is offered by Weitzman. Weitzman is one of the leading commercial real estate companies in North Texas. Weitzman offers a full range of Commercial Real Estate services including Project Representation, Tenant Representation and Investment Sales and, is also a leading Asset Management and Development Services Commercial Real Estate firm.
Photo Source: