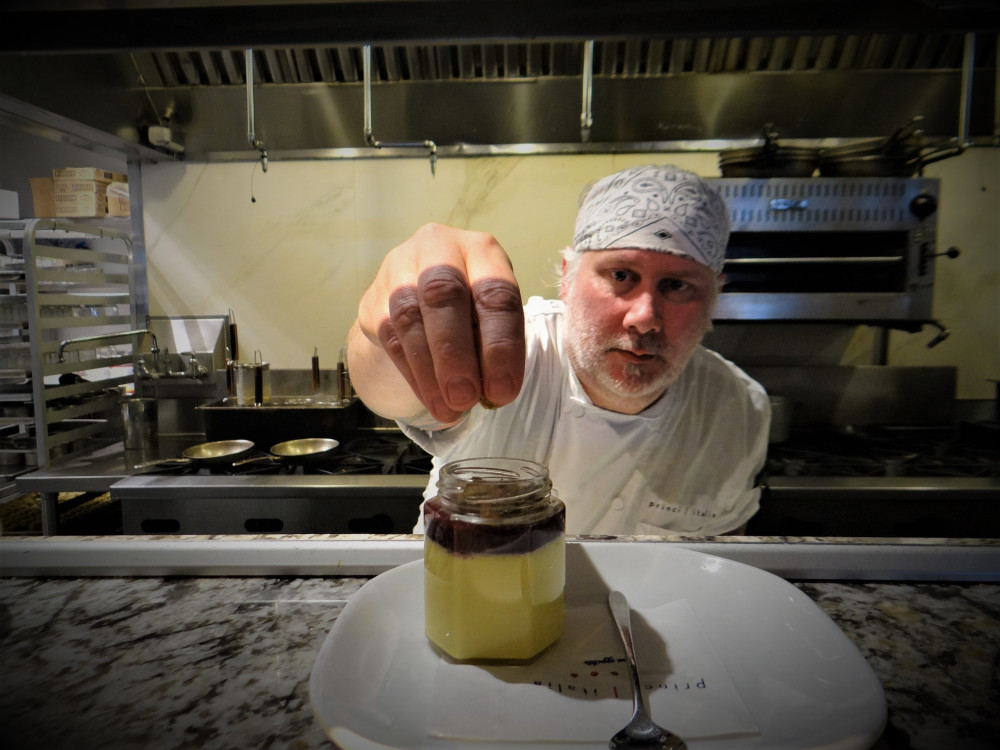 Recently, Crave DFW visited Princi Italia in Plano. Thank you Crave for this great review of Executive Pastry Chef Ryan Jungman!
We visited with the pastry chef from Princi Italia in Plano and Dallas this week and was able to sample some new items headed to the menu  this week. Executive Pastry Chef Ryan Jungman has been baking in Dallas for many years working at some notable restaurants such as Stephan Pyles and Charlie Palmer, and has worked with chefs such as Marc Cassel, Jackson York and Joel Harloff. His skills are sweetly honed and may be found in full action at one of his kitchens.
Princi Italia is the warm Tuscan restaurant envisioned by Patrick Colombo and Chef Kevin Ascoles (Ferre and Mi Piaci) and offer modern Italian fare with deep rooted dishes that include homemade pastas and marvelous Napolitano-style pizzas.
Read the entire article on Princi Italia's Ryan Jungman here. 
Check out some of Ryan's desserts:

Coconut Key Lime Torte with Mango Coulis

Pistachio Crust, Almond Cream, Honey Caramel Custard, Caramelized Pineapple, Candy Pistachio

Citrus Budino with Almond Biscotti / Citrus Mascarpone Custard with Blueberry Syrup and Vanilla Cream